Today, we're turning the spotlight to Catalonia. Stretching from the Pyrenees to the Mediterranean, while cycling in Catalonia you to ride both it's rugged and beautiful coast and the soft rolling hills of the wine region of Empordà. It is the land of artists like Salvador Dalí, synonym of great cuisine, greco-roman wine culture, and one of our top destinations for bike tours in Spain!
What makes cycling in Catalonia so special?
🚴🏻 Well preserved medieval heritage and vibrant cycling culture of Girona, with plenty of options for epic loop rides.
Girona's old quarter is an incredibly well preserved mix of Iberian, Roman, Morrish and Catalan culture. The ancient city hosts spectacularly monuments, some of which have been caught on film, like the Barri Vell or it's Cathedral, that host the widest Gothic nave in the world (Game of Thrones anyone?) - a walk in the fortified city walls will provide you with panoramic views over the historical city center.  With vibrant restaurants and cafes, it's also home to several cycling, shops and spots, as more and more pro cyclists call it home - be sure to visit Fabrica Girona or Jan Frodeno's La Comuna to meet up with local cyclists and soak in the culture.
This is where our bike tour starts, and where you'll be able to explore the road's regions on a few of the most iconic loop rides, adapted to your experience. From Girona, you can opt to ride different loop rides, fit for riders of different experience. From short loops to the near lake Banyoles or to the top of Santuari de la Mare de Déu dels Àngels, where you'll experience a panoramic view over the Baix Empordà ranging all the way to the Parc Nacional Cap de Creu, to longer rides towards Olot, in the volcanic area of La Garrotxa or tackle the epic climbs of Rocacorba.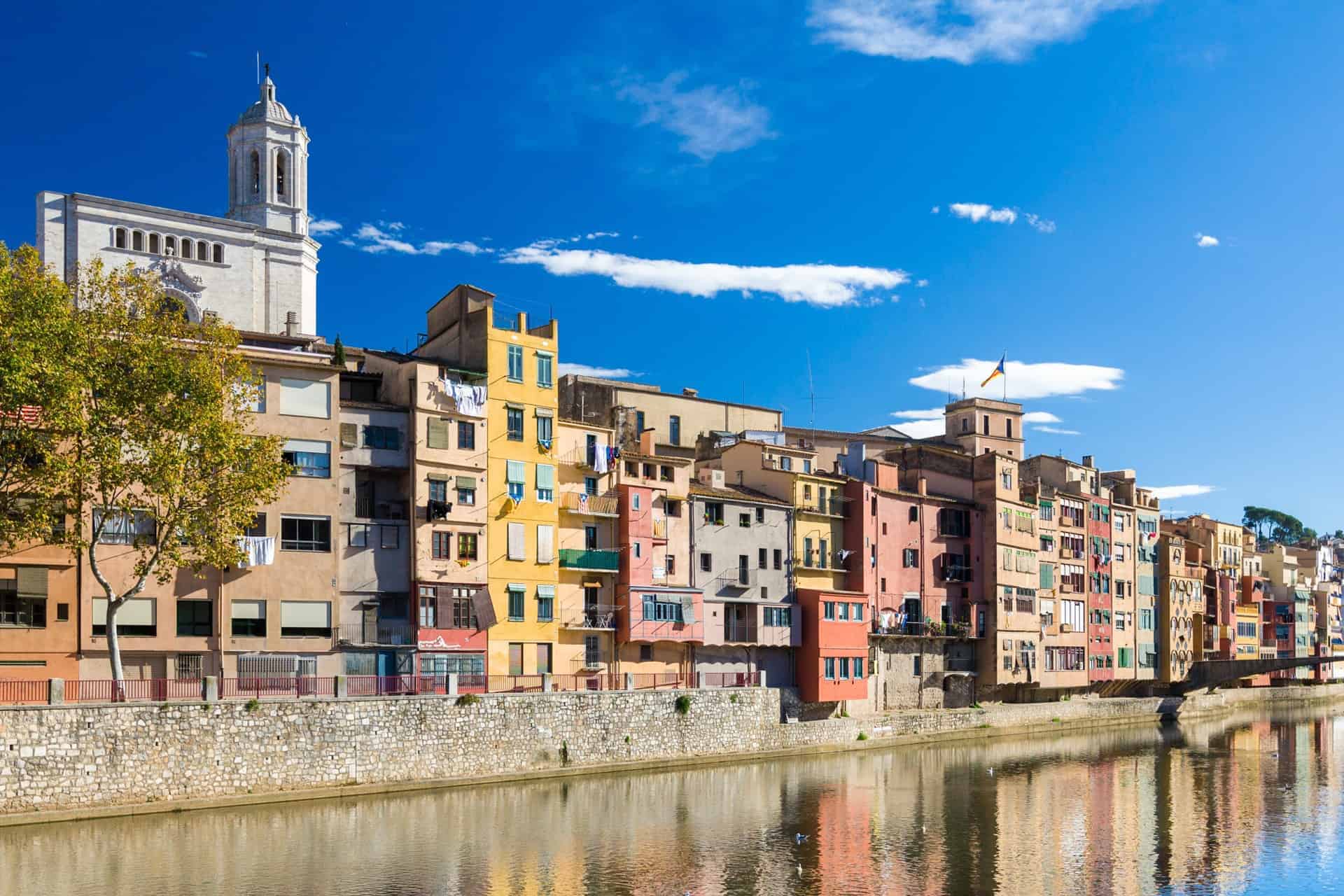 🚴🏻 Country side roads and medieval "pueblos" of the Baix Empordà wine country, where you'll feel the presence of Salvador Dali
We leave Girona heading to the Baix Empordà, an emerging wine country with Greco-Roman heritage. It is best explored on a bike, as it's charming medieval "pueblos" are linked by  car-free back roads along the vineyards, that'l lead you to ancient castles and charming plazas with local restaurants and cafes where you can opt either for "tapas" and "canãs" or a Michelin star meal. It is a truly inspiring place, where you'll be surrounded by Dali's work, whether on Castell Gala Púbol or in Cadaqués, where he lived. Spots you cannot miss include Pals and it's Torre de les Hores, Peratallada and it's beautiful Castell and the quaint historical centers of Monells, or Púbol
"Winemaking in Empordà dates back to the 6th Century BC and throughout the Middle Ages, vineyards tended by monks and nuns from nearby monasteries and abbeys flourished. Empordà's climate is Mediterranean. However, the strong Tramontana wind originating from the Pyrenees mountain range in the north has a moderating effect on local growing conditions and prevents disease and frosts - the Tramontana phenomenon gave rise to the designation's onetime tagline, "Wines of the Wind". Wineries in the region range from old farmhouse, familial affairs to stark, modern, state-of-the-art wineries to restored and repurposed ancient buildings. Traditionally, Empordà specialized in the production of Garnatxa, a heavy, sweet red wine made from sun-dried Garnacha grapes (like the French Vin de Paille across the border)."  - check Wine searcher for more info on Baix Empordà wines.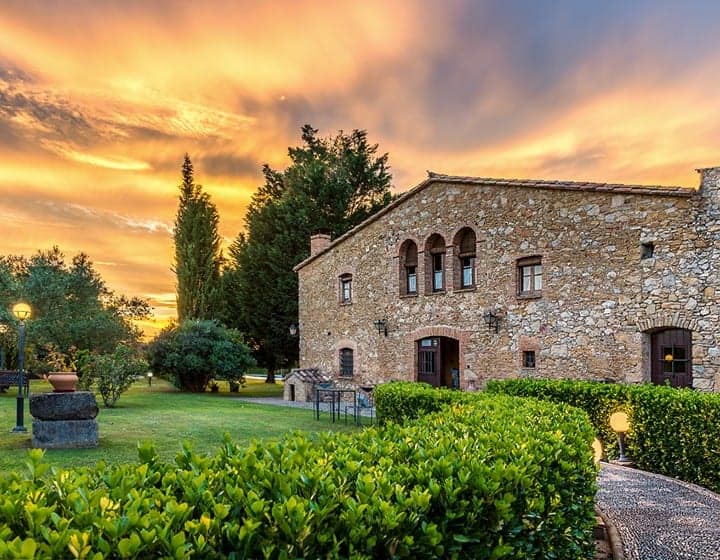 🚴🏻 Costa Brava's secluded beaches, stunning views over the Mediterranean sea and Cap de Creus Natural park 
From the Baix Empordà, we head to the Costa Brava, towards the Mediterranean Sea. A popular tourism destination due to it's climate, secluded beaches and dramatic viewpoints. Discover the very picturesque and historical Begur. Up north, you'll be riding by the Cap de Creus natural park, where the mountains create idyllic little creeks with crystalline, turquoise waters. After some seriously epic rides, you'll end your tour in Cadaqués, where you'll get explore it's rocky coast, for one final dive in the Mediterranean.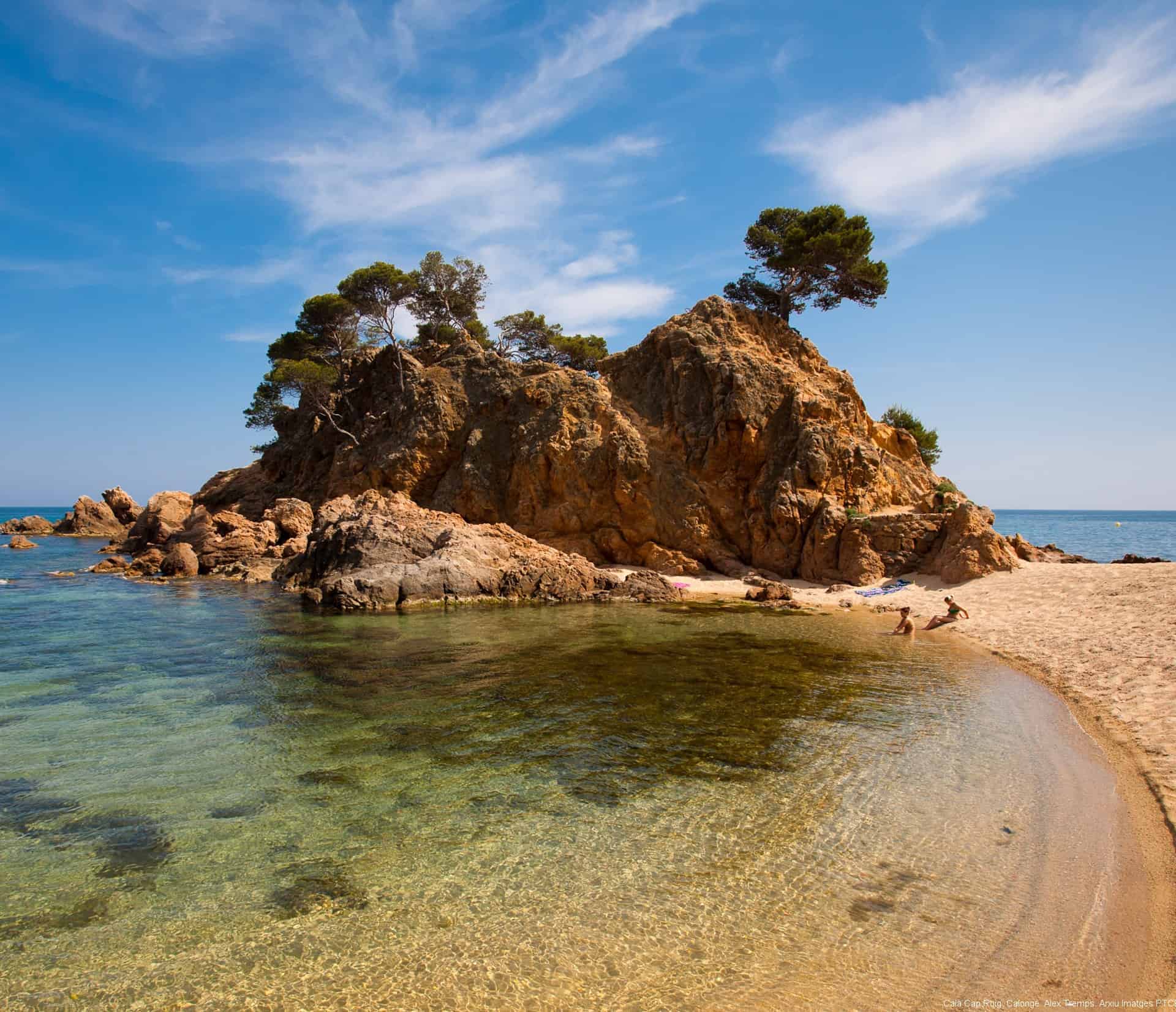 🚴🏻 Charm hotels, world renowned gastronomy and wines
Catalonia offers much more than epic rides, whether on road or e-bikes. Our bike tour will introduce you to the region's famous gastronomy ( local Chefs include the likes of Ferran Adrià, Carme Ruscalleda), ranging from small family run restaurants and bars that offer the regional specialties to the greatest names of Spanish cuisine with Michelin star food and restaurants. You'll get to visit wine estates and cellars, tasting the best wines of the region, soak in the local culture and experience the region's hospitality in a mix of carefully selected hotels, starting in the cycling and gastronomic stronghold of Girona, followed by the rural and historical hotels in the Empordá regions of Torrent and Pau and finalising in a coastal hotel overlooking the sea in Cadaqués.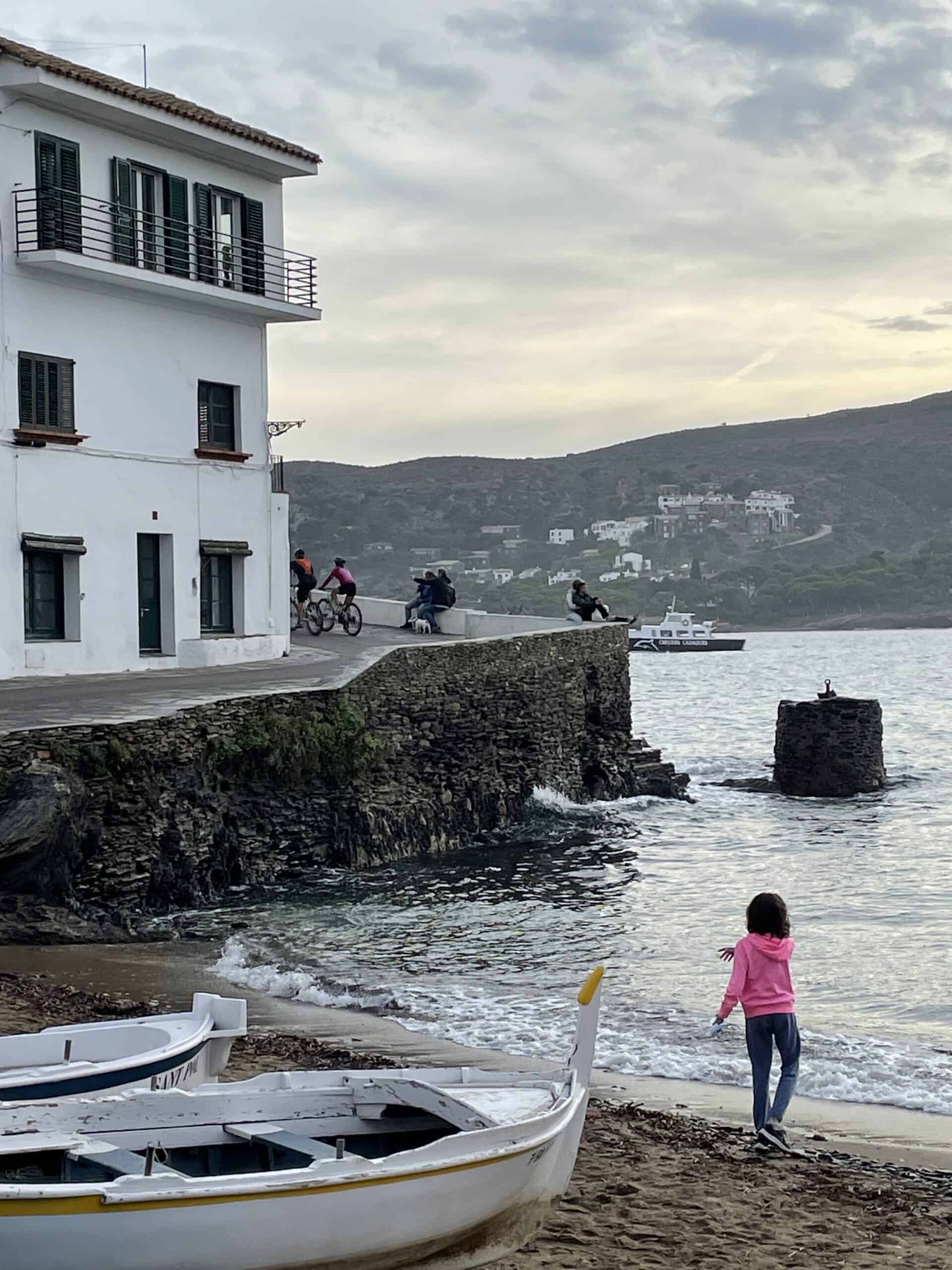 Get in touch with our travel consultants to plan your bike tour in Catalonia!