Spain is home to various regions which are known as cycling destinations, like Girona or Mallorca, for their combination of local gastronomy, sunny weather and epic rides. But other, less ridden regions, also provide spectacular experiences on the bike - regions such as La Rioja, Asturias or the beautiful Andalucía region.
🚴🏻 So Why Choose Andalucía for your next bike tour?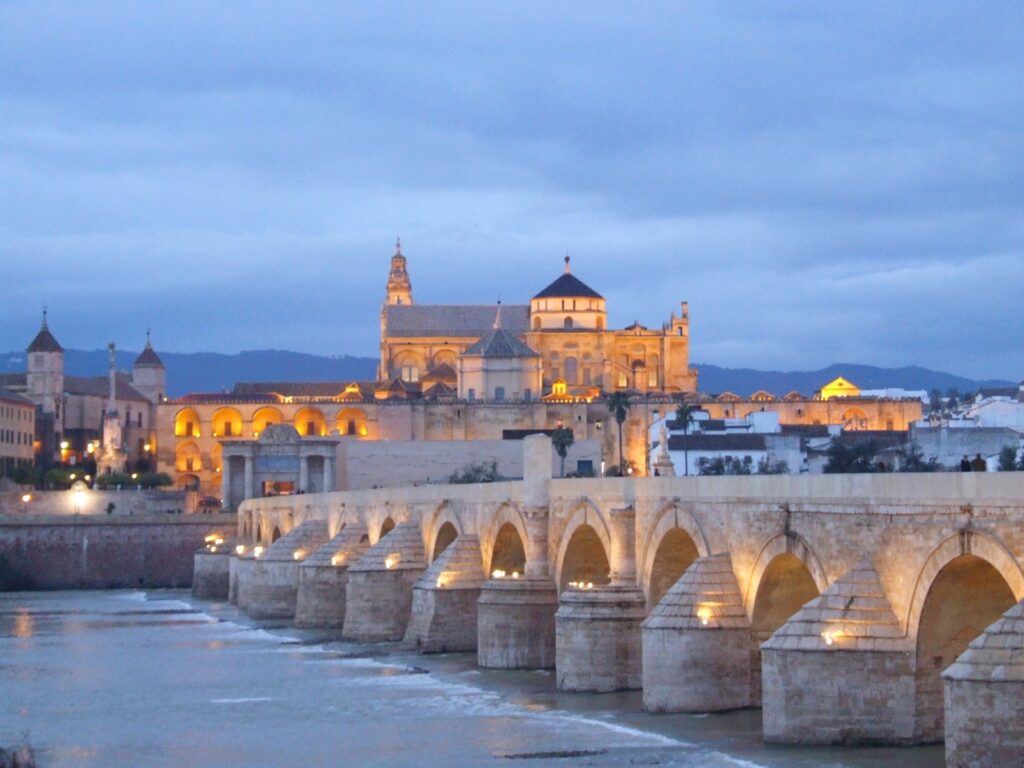 Located in southern Spain, Andalucía is a beautiful region, historically known for its agriculture, and featuring famous places such as Seville, Malaga, and Gibraltar. It is a largely autonomous region packed both hills, rivers, farmland and golden sand beaches - making it it perfect for cycling holidays. Pair that with great weather, friendly locals, it's unique history and culture, and you are guaranteed to experience a great cycling tour. Here are a few reasons to choose this region as your next destination:
Tourism
Andalucía has incredible national parks, miles of golden beaches, and many UNESCO world heritage sites. It features the only desert in Europe and is next to snow-capped mountains, making this a region like no other in the world. Many tourists flock to Andalucía each year. In 2019 Andalucía saw over 12 million tourists, which grows each year as the region becomes more discovered. Andalucía is home to a wide variety of historical monuments, museums, and architecture. Many people come here not just for a cycling holiday but also to embrace the local culture and history.
Weather
Spain has excellent weather, and Andalucía is a great example of this. You will see temperatures from 17 to 22 degrees in Autumn and Spring. This is an ideal time to visit if you're planning on cycling. In Winter, you will see 10 to 15 degrees, and summer can get very warm at 25 to 30 degrees. What's lovely about Andalucía is you have a great climate all year round, especially when it comes to riding bikes.
Cycling Routes and Roads
Andalucía is full of amazing roads and cycle routes. The roads are well maintained and silky smooth in the country, and great cycle lanes in the cities. You have many beautiful locations for routes, from the Olive Oil Route of Zuheros, the iconic gorge in Ronda, and the Betica mountain range. There's so much to choose from, and you can really mix the riding up. The road cycling is highly rated here, and mountain biking is very popular with locals and holidaymakers - below in this post you'll find a selection of areas we love to ride by in Andalucía.
Culture and history
A garden at the foot of Europe and a crossroads between Spain, Africa and the New World, Andalucía has been a cultural customs house on the border of the Mediterranean and Atlantic civilizations for more than ten thousand years. It's origins link Phoenician, Greek, Roman and Muslim cultures, and the past five hundred years of modern Castilian rule that have developed a rich culture and a strong Spanish identity. Many cultural phenomena that are seen internationally as distinctively Spanish are largely or entirely Andalusian in origin. These include flamenco and Hispano-Moorish architectural styles (Múdejar), both of which are also prevalent in some other regions of Spain. The historical relevance and richness of Andalucía is endless: the majestic Palace of Alhambra - one of the best-preserved palaces of the historic Islamic world - to the Royal Alcazàr of Seville, Cordoba's Mosque are all UNESCO world heritage sites. But the charming, white villages of the region, like Ubeda or Arcos de La Frontera, will forever leave a memory with you.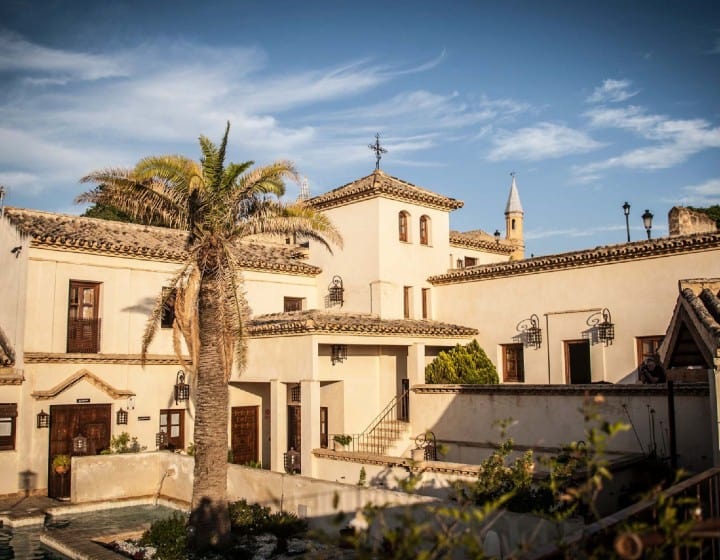 Hotels and Accommodation
Andalucía has some amazing hotels to stay in. They give you an excellent taste of Spanish culture and are often family-run. The region deals with many tourists and they understand what people want from a holiday. They offer a wide range of hotels, from small boutiques to large luxury hotels, and cater to everything from just a bed to all-inclusive.
Regarding cycling, they are very understanding, and many hotels cater to people traveling with bikes. Cycling is a big sport in the region and is widely accepted by locals. You will find many hotels with bike rooms, bike hire, and even some professionals out training.
Food
Spain is well known for its amazing food. Wherever you go in the world, you will be able to find a form of Spanish food such as tapas bars or a beautiful Paella dish. Going to the place it all originated from gives you an insight into Spanish food in its best form, made by locals using incredible homegrown produce.
The Andalusian dishes are incredible, and some of the best food in Spain comes from this region. One of the most popular dishes in Andalucía is the world renowned Gazpacho, a cold soup made of raw vegetables, including garlic, onion, tomatoes, peppers, cucumbers, and more, which pairs well with traditional Spanish bread! Then you have the gorgeous Mojama Tapas. It's one of the most common Tapas in Huelva but is also seen in the Cadiz province. It goes all the way back to the Phoenicians and consists of two-day salt-cured tuna, which is draught in the sun and wind. It makes a great snack or appetizer.
Another very famous dish from this region is the Espetos. If you love BBQ and Fish, this is the food for you. These are typically sardines on skewers but can come in the form of a dorade or prawns. They are BBQ grilled in the form of a boat, and you will find them at every beach bar or BBQ grill. They taste incredible and typically are locally fished from the coast. You can't visit this Spanish region without trying them.
Wine
We can't speak about the Andalusian region without mentioning some of its incredible wines. The region is divided into five wine-growing areas and covers 40,000 hectares of vineyards. Andalucía is home to the famous fortified wine, Sherry. Other famous wines include the Palo Cortado, which is the rarest dry sherry, typically light brown with refined flavors of Amontillado mixed with expressions of Oloroso. Then you have Fino, and you can't visit the Andalucía region without trying it. A light wine with notes of almonds and yeast, best drank when chilled and pairs excellently with olives, Ibérico ham, and many local dishes.
Flights and Transfers
With a huge variety of airports in the region that often see travelers from all over the world, you can easily place yourself anywhere in the Andalusian region. Five are in Andalucía. You have Malaga, Seville, Almeria, Granada and Jerez, and four located just outside Gibraltar, Faro (Algarve Portugal), Murcia and Alicante to the east. Transfers are also very easy with so much tourism you will find transport everywhere from taxi ranks, local buses, and even private transfers.
🚴🏻 Planning your Holiday
When it comes to planning a cycling holiday, you can go in a variety of different directions. You can do everything yourself, go self-guided or fully guided. In this next section, we're going to speak about each.
Do it Yourself
Many cyclists choose to do everything on their own steam. It can make it completely personal but does come with a lot to think about such as sourcing multiple hotels, organising flights, transferring or renting a bike, and finding the best routes.
Self Guided
On Self-Guided tours, instead of having to organize the holiday yourself, a tour company will do it for you. You only have to think about your flights, and the rest will be organised for you. The hotels will be booked with breakfast supplied, you will be transferred from the airport, you will have bikes ready, and all the routes you need will be on Garmin's ready to ride. Even your luggage will be transferred to each hotel while you're out riding. This is a very popular way to go if you want the hard work taken out but like riding alone at your own pace.
Guided
The final way to go is guided. This gives you everything from self guided, but instead of riding alone, you get a local expert to cycle with you and tell you everything you need to know about the region. This is a fantastic way to go. You will get the most out of your holiday with a guide, and typically you also will get some meals included along the way at the hidden gems only the locals know about. Typically many road cyclists pick to use a guide as it takes the stress out of navigation and makes cycling much more enjoyable as a guide can keep you on a nice road surface with little heavy traffic, and you learn a lot of local knowledge.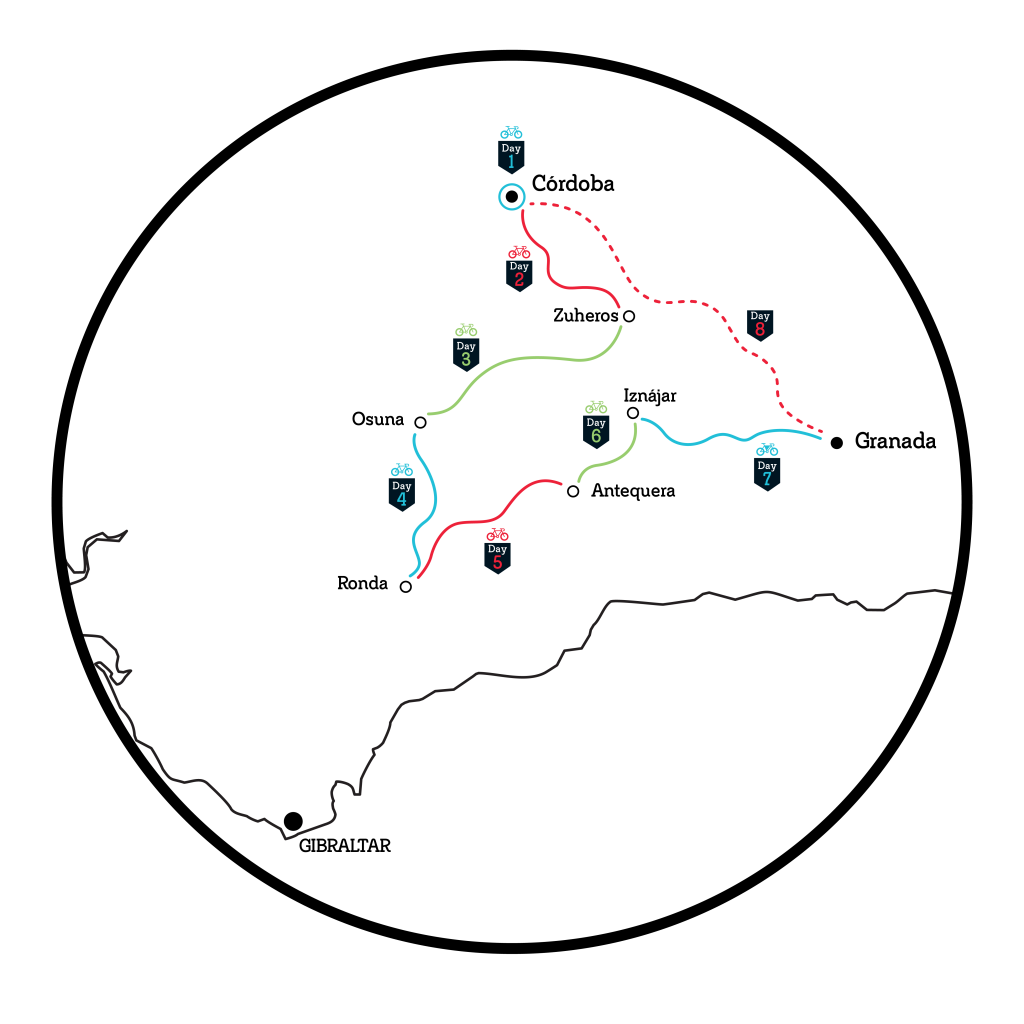 🚴🏻 Andalusia's Cycling Highlights
Zuheros
Zuheros is classed as the most beautiful historic town in all of Spain by many. It's a gateway to the incredible Sierra Nevada national park and has an incredible charm about it. The white cubed houses look incredible and make the town feel vibrate and bright. The castle is one of the most incredible sights and blends on top of a mountain like it grew from the earth. This area is known as the Olive Oil Route because of all the beautiful roads that pass through endless olive groves.
Osuna
Osuna is a charming traditional Spanish village with a huge amount of character. It's not just beautiful to look at and wander around, but the highlight for us is the Plaza de Toro bull ring, where the legendary HBO Game of Thrones filmed the fight scene at Danzak's fighting pit. The town is split by its upper and lower sides. The Collegiate Church, built in the 1500s, is incredible and worth checking out.
Ronda
Ronda is a very beautiful town in Spain and is known for many things such as being the birthplace of bullfighting. In the Betica mountain range, it is an incredible place to ride a bike. You will find this town and easily recognize it because of the famous Puente Nuevo Bridge. This bridge above a valley in the middle of the town itself is absolutely spectacular. You can either cross it and admire the view from the top or take a short walk down the bottom to enjoy it towering above you from below. Riding through Ronda is a really special experience and well recommended.
Antequera and Iznájar
A cycling holiday in Andalucía would not be complete without a visit to Antequera and Iznájar. Antequera is an ancient town, and its monuments dating from Neolithic to Roman to Arabic make it a very striking place for the eyes to visit. It's full of amazing historical sights and well known for its famous desert, the Bienmesabe, which is a sponge pudding with almonds and cinnamon, perfect for getting a few more miles out the legs.
Iznájar is a place with incredible views. When cycling through, you will pass the town's dam and climb the tall town itself. There you will get a huge amount of incredible views from the Mirador del Postigo. We highly recommend visiting the Castillo de Iznájar, an 8th-century castle that overlooks the town. Walking through the streets is an excellent experience; every corner you turn has something new.
Granada
A great place to come after visiting Iznájar is to continue on to Granada. Granada is one of Spain's most visited cities, and cycling across it is a fantastic experience. As you cross along the Genil River, you get great riding and pass through incredibly beautiful small towns and villages. On your way in, you get fanatic views of the Sierra Nevada Mountains, which are stunning to see from afar and up close.
The city itself has so much to do alongside cycling. The Alhambra Palace is an incredible sight to see. Built during the 1200s to 1300s for the Nasrids, the royal chambers and scenic courtyards is a sight that shouldn't be missed. You also don't want to miss out on Generalife, the incredible palace gardens, which you don't even need to be a gardener to admire the endless beauty. You also have the Granada Cathedral and the Royal Chapel, which, if you have the time, are definitely worth a visit.
🚴🏻 Where can I book?
If you want to get the most out of a cycling tour here, check out our Historical Villages and Jerez Wine Country Tour in Andalucia, that you can join as a self-guided or guided tour and goes to all the places we have highlighted in this article, and everything you need will be looked after, such as accommodation, luggage transfers, and even bike hire.
You can also contact one of our tour consultants in the link below: