Our calendar for bike tours in Spain for 2022 is now live! Join us for a small group tour in Spain in 2022 ( each limited to 8 guests).
Join us in Spain on a small group tour ( limited to 8 participants) available on the dates listed on our calendar below or on our bike tour calendar. Tthese experiences are also available as a private experience, that can start on your preferred date as a self-guided ( for a minimum of 2 guests) or guided tour ( for a minimum of 4 guests).
We have designed group tours in destinations like Mallorca, Andalucia, Catalonia, La Rioja and the Camino de Santiago. Check our calendar and join us in Spain in 2022!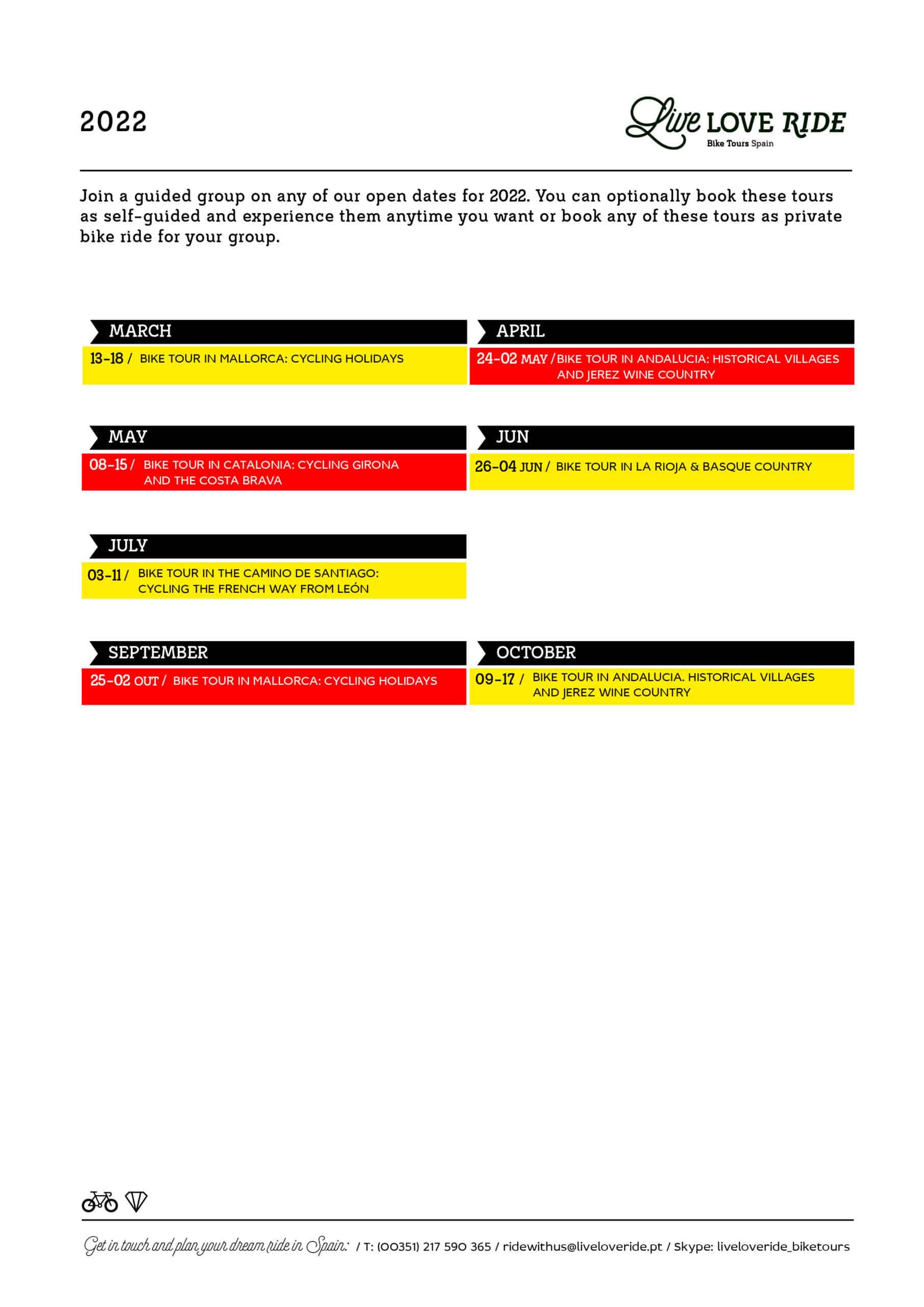 Looking for group bike tours in Portugal for 2022? Click here!